I voted "NO" on Funding a New Police Academy--an Open Letter from Ald. Maldonado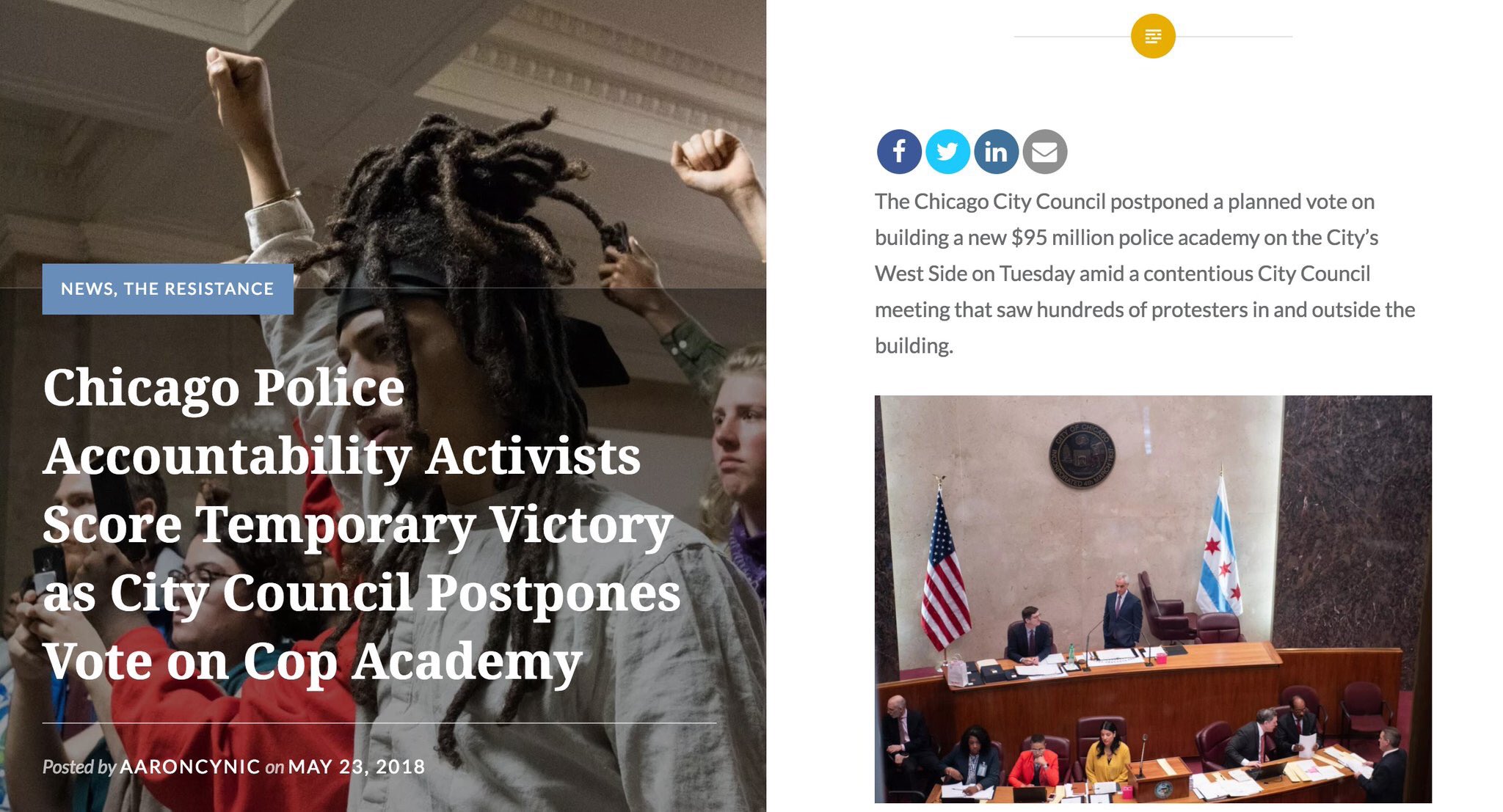 This Wednesday, I voted NO on the $95 million appropriations for the new police academy (Item #2 on the Budget Committee report). I voted NO before the move to Defer and Publish was entered into the record and the meeting was adjourned.  
To my knowledge, my office has received zero calls or emails in support of the new cop academy but instead several against it.  
My vote on record reflects not only my sentiments but that of my constituents. In the face of today's meeting, my position remain
s unchanged. It is still "NO".
The City needs to get its funding priorities in order.
Instead of constructing a brand new building, the City of Chicago should make massive investments in our schools, mental health, violence prevention and job training programs on the west and south sides.
There are several anti-violence and prevention organizations that are in need of funds to help steer our youth away from gangs and violence and into jobs and colleges.
It should never be about the buildings, but the people.
Alderman Launches Campaign to "Wear Your Puerto Rican Flag T-Shirt", July 20th
(July 17, 2018)--26th Ward Alderman Roberto Maldonado has declared Friday, July 20th, " We are Puerto Rican Proud!"--a day to stand together with all Puerto Ricans, in response to the harassment of Mia Irizarry for wearing a T-shirt emblazoned with the
Puerto Rican flag and the lack of protection from a Forest Preserve Officer who she asked to protect her.
"In light of recent events, the time has come to face hatred head on. When people attack us from a place of ignorance, we must rise up and educate the masses. Next Friday, July 20th, wear your Puerto Rican T-shirts, use the hashtag all over social media, and show the world that #WeArePRProud!," said Maldonado.
He further explained, "As an ordinary citizen, she is an example to us all.
Her determined pursuit of justice rallied the Puerto Rican community and all civic-minded Chicagoans, resulting in hate crime charges along with the Officer's resignation."
"On Friday, July 20th, we will express our solidarity to all those Puerto Ricans who have faced these insults and censure those who would attempt to humiliate us in this way."
The campaign day is gaining traction on social media, along with press coverage nationally and even internationally.